SMC Interior design was tasked with renovating a home in West Vancouver's Eagle Ridge neighbourhood.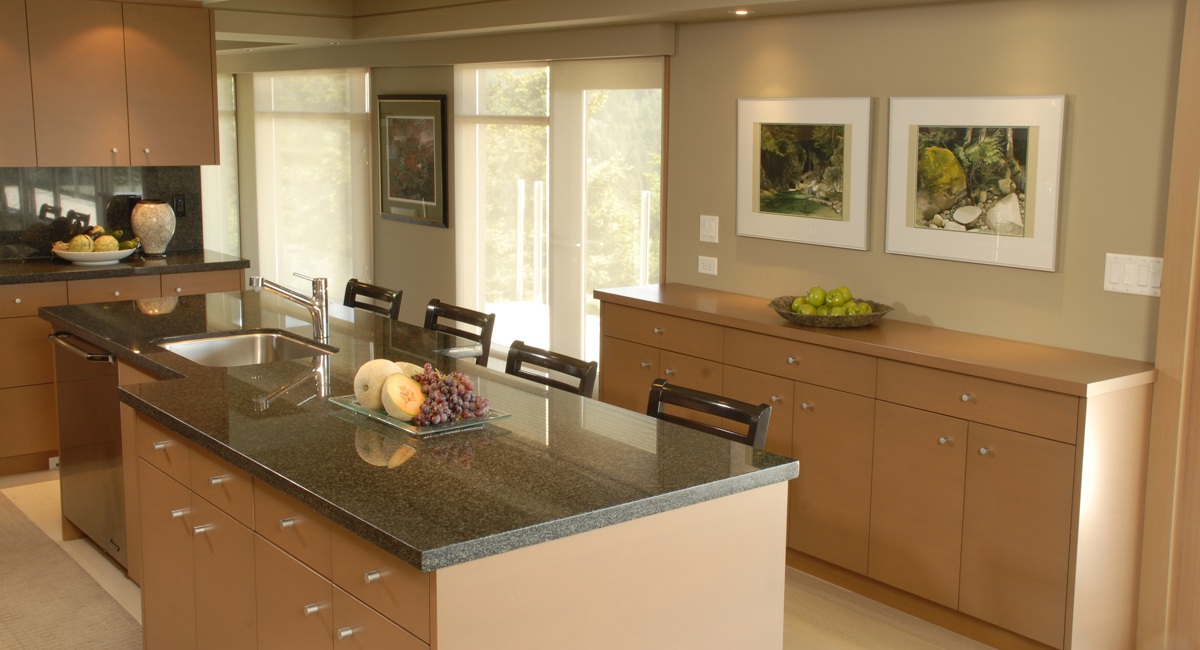 "We have renovated and/or decorated three homes in the last 15 years and Susan has assisted us with all of them," said Jennifer and Dave, the homeowners.
The house needed to be versatile – working for everything from business receptions to family gatherings with grandkids.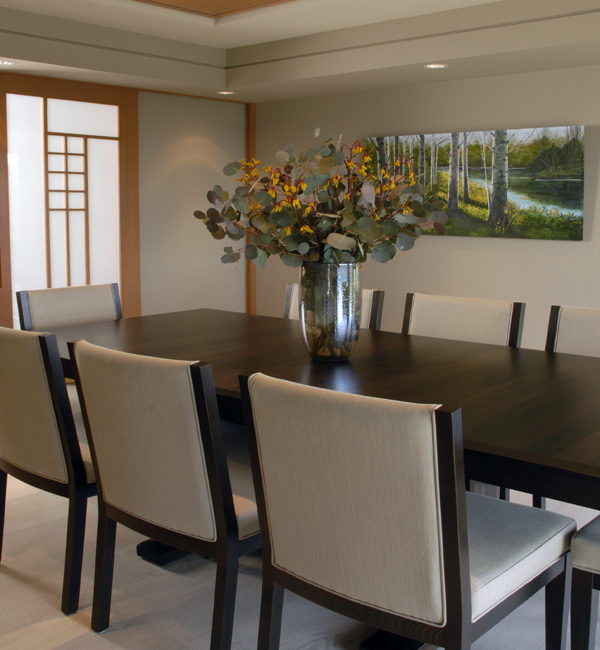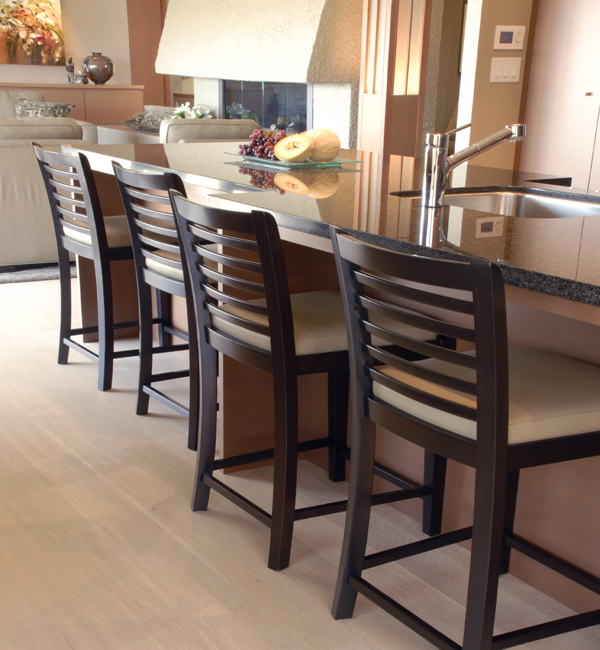 The client also wanted the design to incorporate natural finishes, patterns and fibres. The result is a subtle, soothing scheme that allows the spectacular water view to be the focus. The furnishings are custom designed to suit the clean, angular lines of the architecture and give a simple, tailored feel.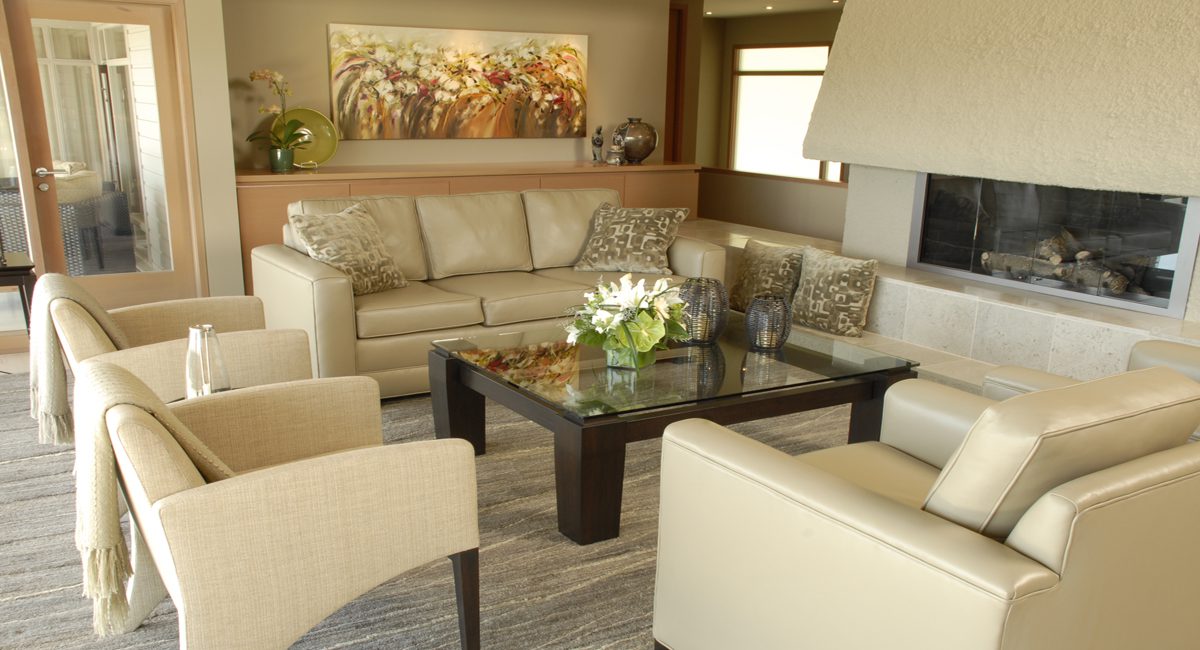 "Susan is professional, organized, has great product knowledge and pays attention to detail," Jennifer and Dave said.
Natural materials –like leather, wool, silk, granite, white oak and fir – combine to create a sustainable, enduring finish. Organic patterns and shapes have been incorporated to carry out the effect.