Our team transformed this two-level rancher into a bright, spacious, home with many comfortable living areas.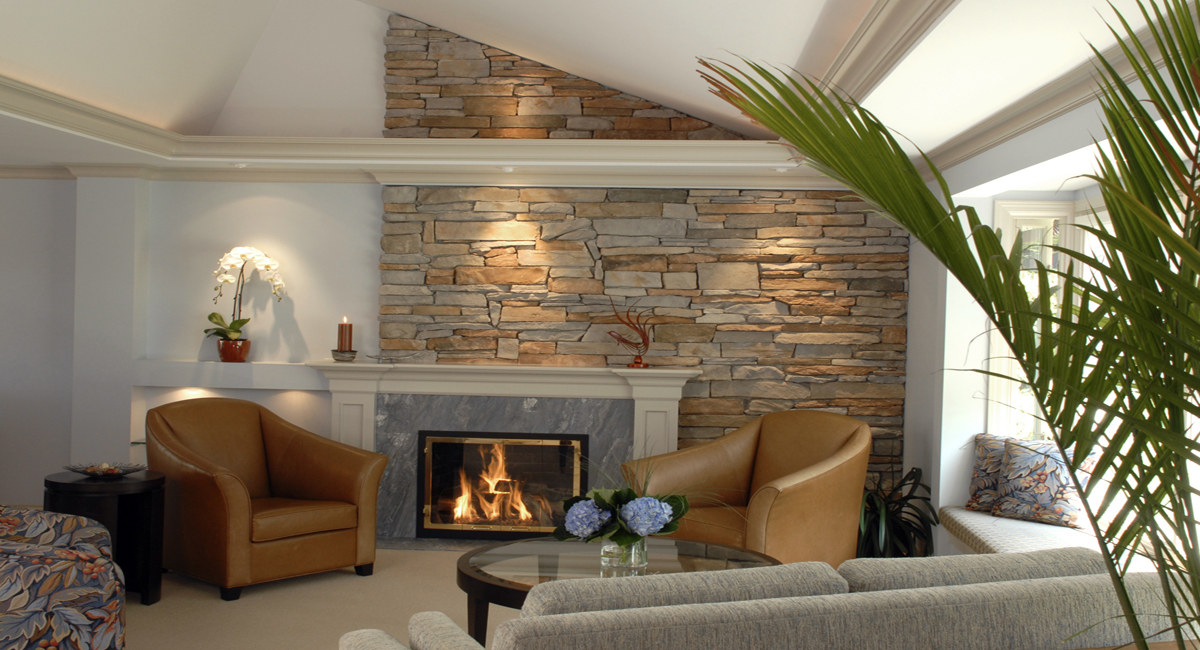 The clients wanted a traffic flow that would make sense for a family of six and durable finishes with a casual feel.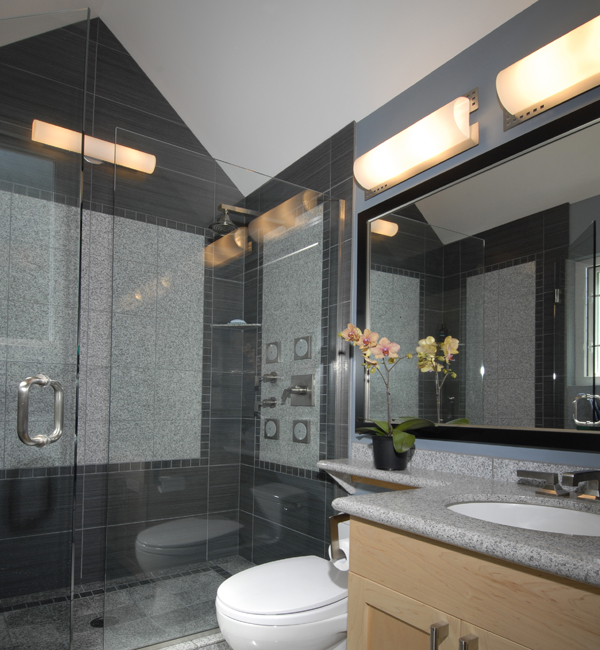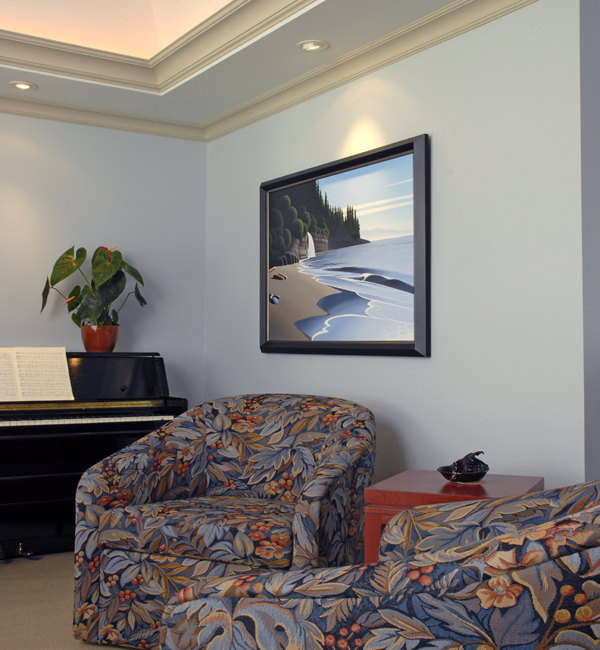 The ceilings were vaulted and skylights and French doors installed.
Updating the garage with proper drainage and insulation on the lower level created a space for a tiled deck above – uniting the upstairs living areas visually and physically.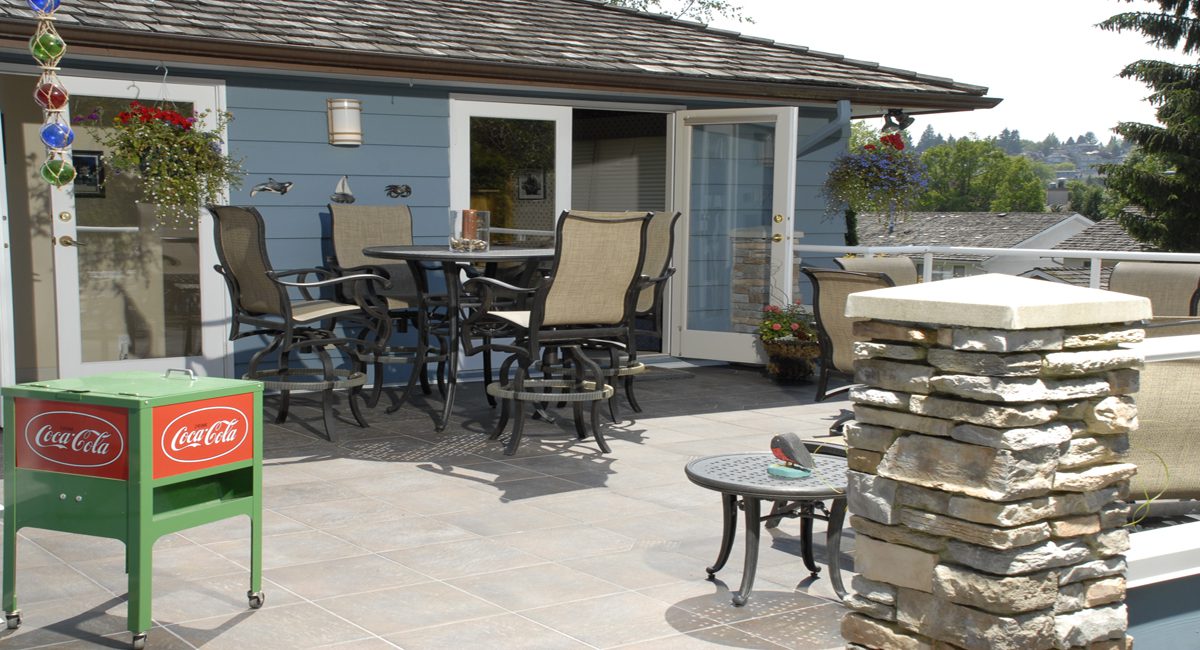 Some of the home's design features include vaulted ceilings with light troughs and mouldings, a boxed bay window seat, skylights, French doors, windows, a redesign of the main fireplace, tiled deck and stairs leading to lower yard, increased storage with built-ins, lighting (recessed and surface mounts), new plumbing fixtures, steam room and fittings, slate, tile and level loop wool carpet, cultured stone, frost-proof exterior tile, as well as custom designed furnishings.
"We would not hesitate to recommend SMC Interior Design. The firm is very organized, timely, dependable, sensitive to one's needs, and Susan is a pleasure to deal with." – Bob and Maureen Hole