SMC Interior Design was hired to jumpstart an extensive kitchen and master bed/bath renovation that included defining a final floor plan based on the owners' needs and wants.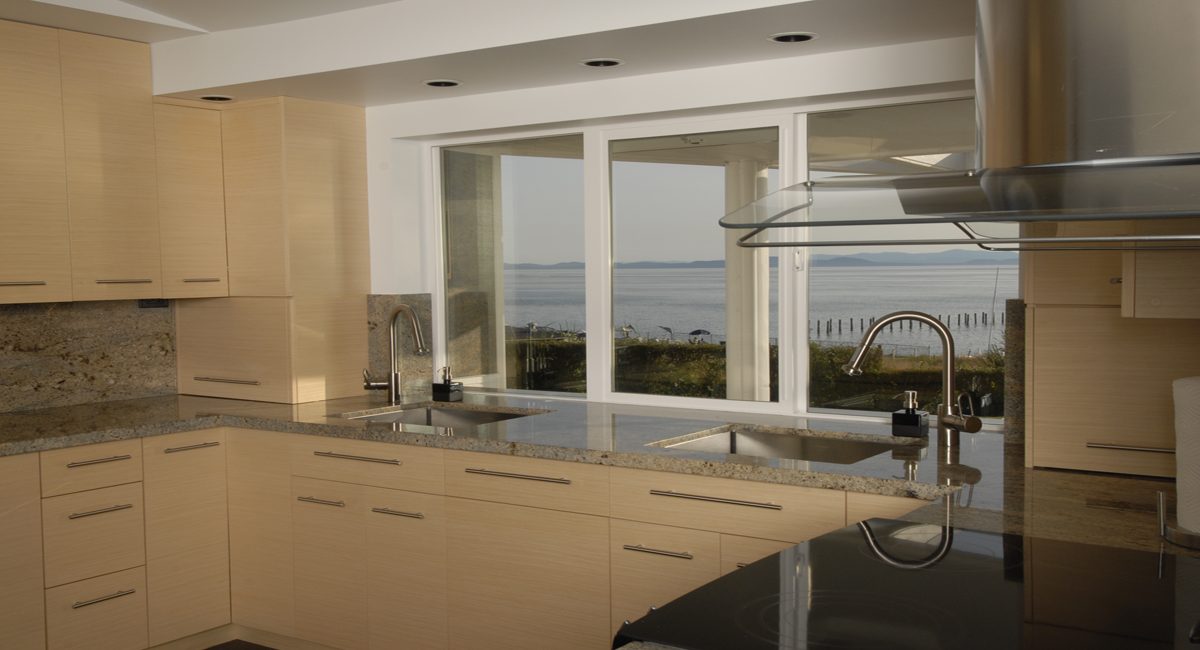 The goal was to maximize the efficiency of the space and utilize sustainable finishes wherever possible while working with the existing post and beam structure of 30, 60 and 45 degree angles.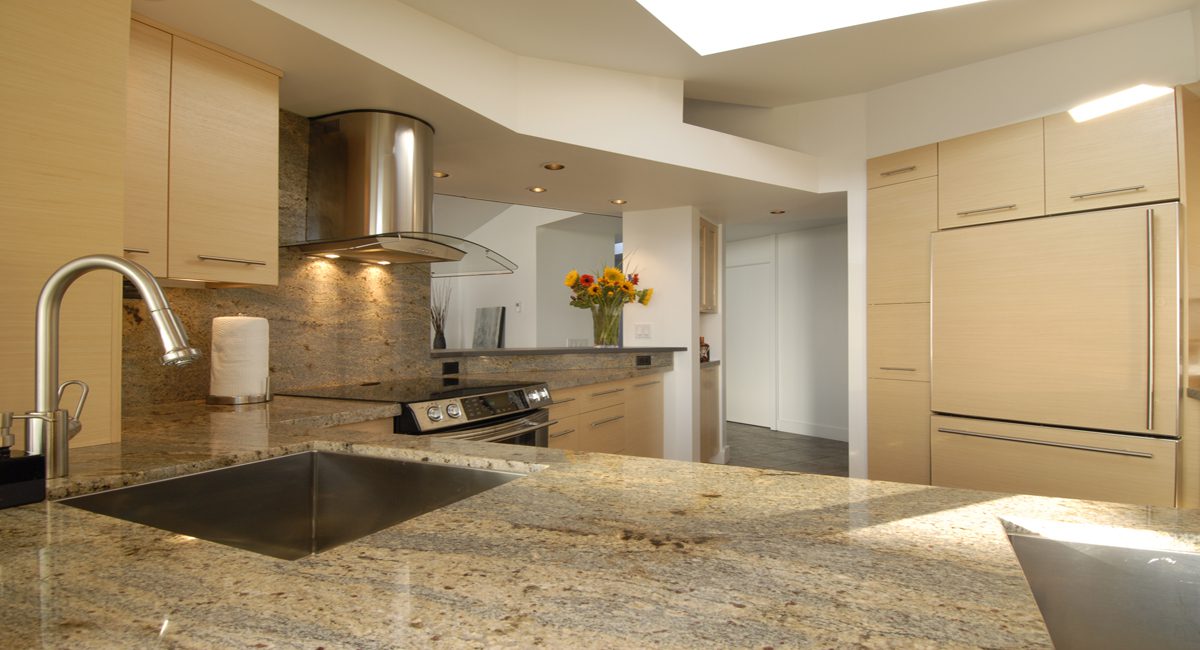 "My husband is a designer, I own my own business and we both have strong opinions. We wanted the assistance of a professional," said Louise, one of the homeowners. "Susan listened and heard our concepts and was able to offer new and innovative alternatives."
The original kitchen was small with a traffic pattern that trailed right through the work area. The final design solution opens the kitchen up to guests and creates more space for custom cabinetry.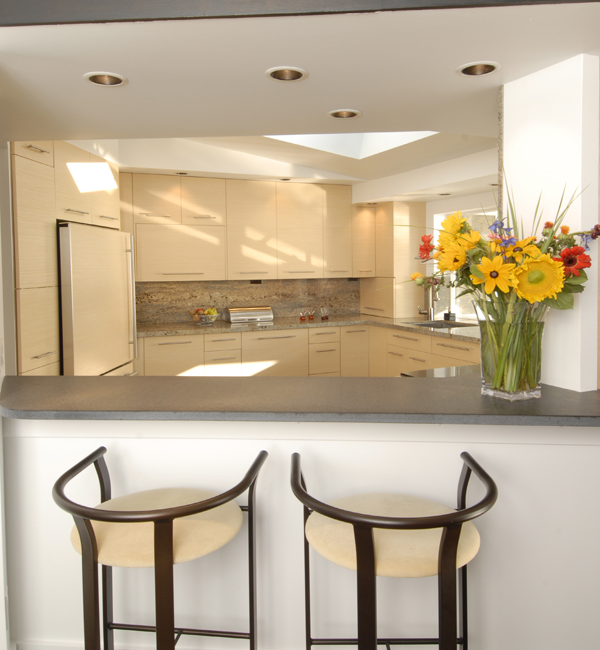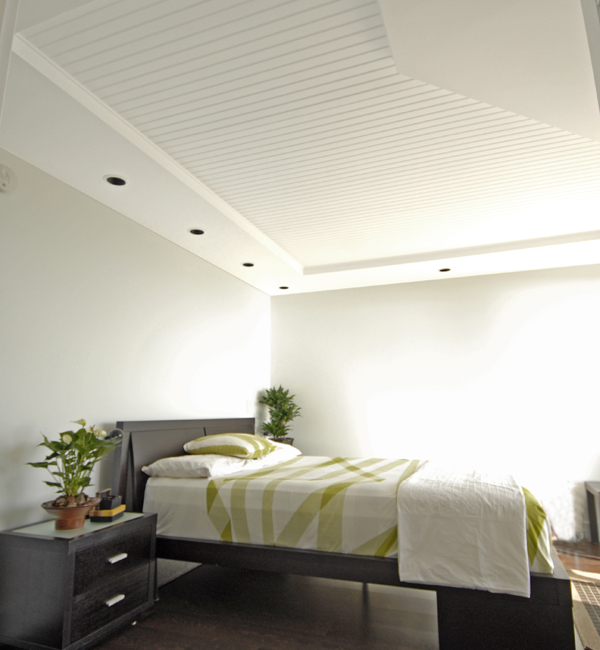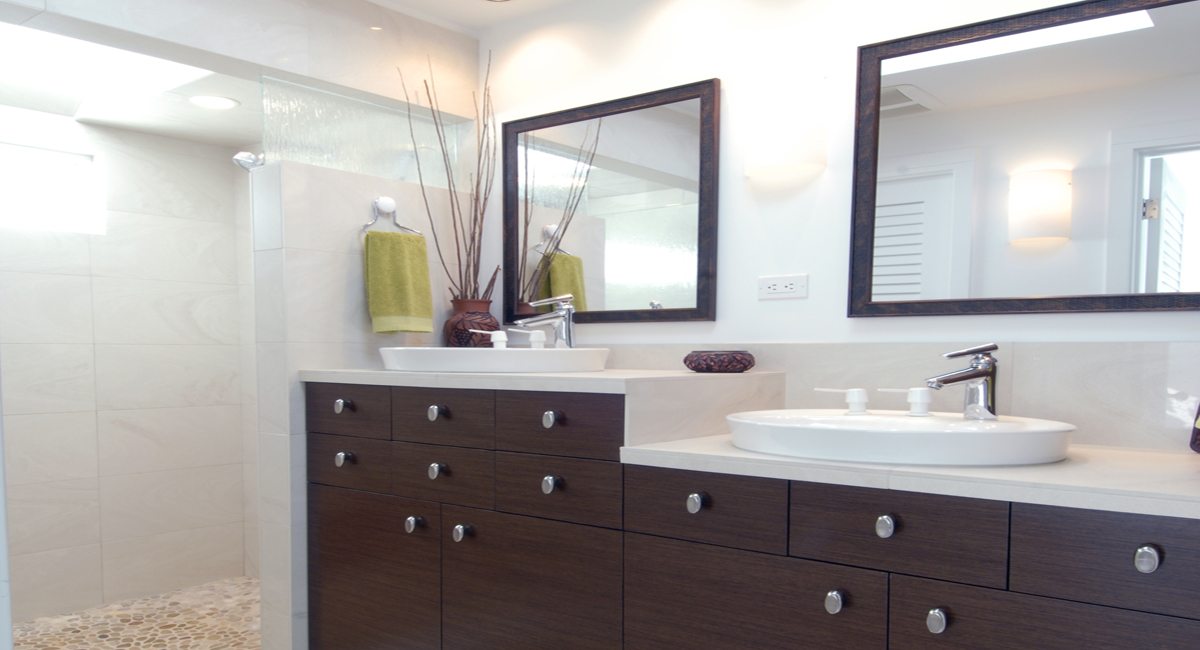 "Susan was extremely knowledgeable about all the products on the market and was the official tie-breaker in many of our material/finishing choices. We were very happy with the collaboration, working relationship and ultimately, the outcome," Louise said.
Some of the home's design features include horizontal bamboo and wenge cabinet doors, slab granite counters and backsplash, cork flooring, dual kitchen sinks and faucets, hidden recycle storage with foot pedal, concealed microwave storage, no threshold, walk-in shower and personalized bathroom cabinet heights.