SMC Interior Design has redesigned this Whistler townhouse three times in the last 12 years or so. We've also designed homes for the client in Vancouver, the Okanagan, on the Gulf Islands and in Hawaii.
The homeowners have a big family, which includes four adult children who are starting to get married and have kids. They needed more space, so everyone could stay when visiting Whistler.
The architect created a new plan,which required the builder to essentially tear the townhouse down to its studs. We had the pleasure of designing each room with many custom elements.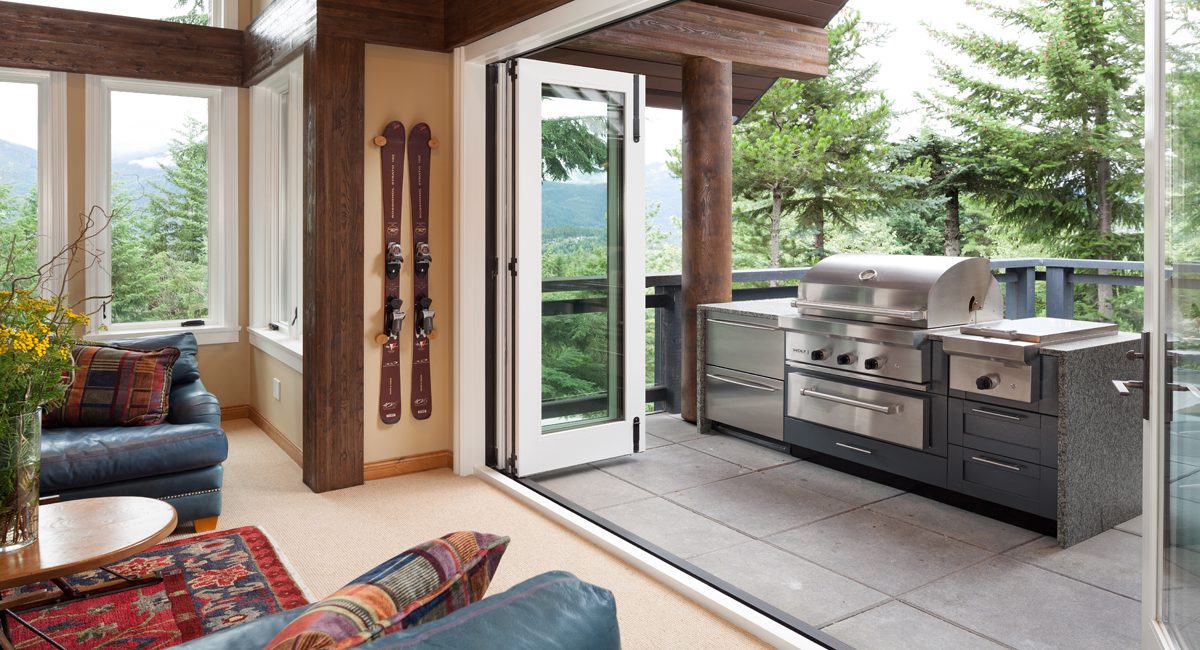 The clients had an old ski lift chair they wanted to incorporate into the home, as well as an existing area rug. We incorporated an entryway floor detail to feature both pieces. There are many custom cabinets and storage areas throughout the home. The four custom-designed fireplaces are constructed with Whistler river rock and distressed pine mantles.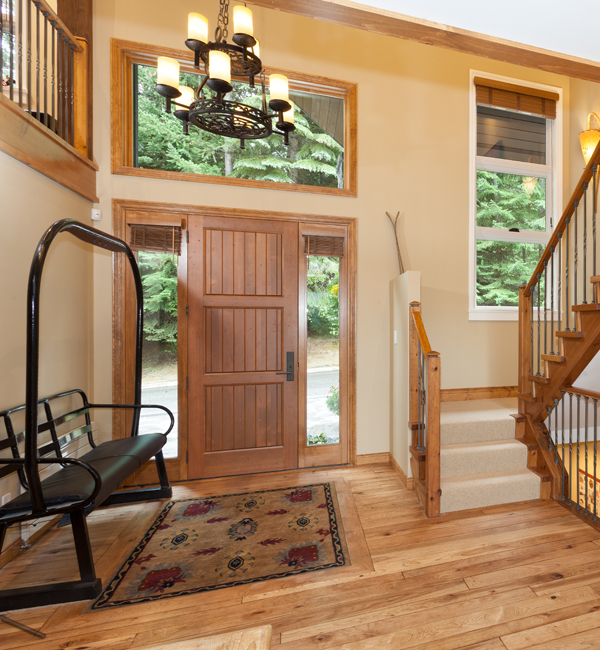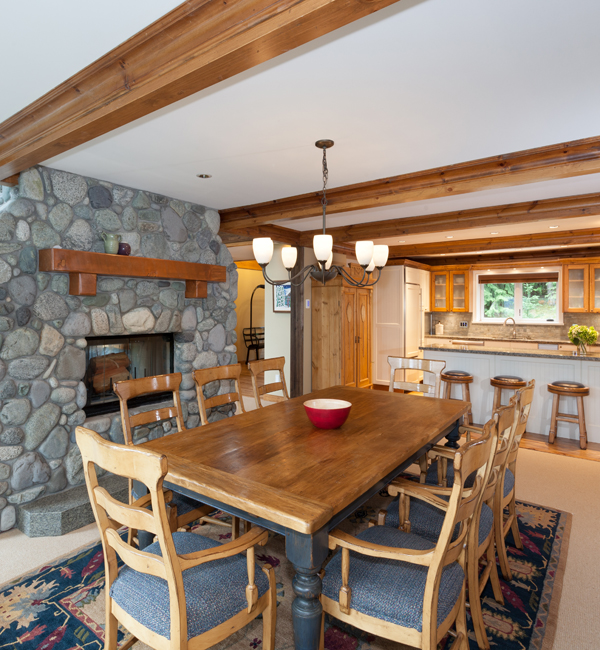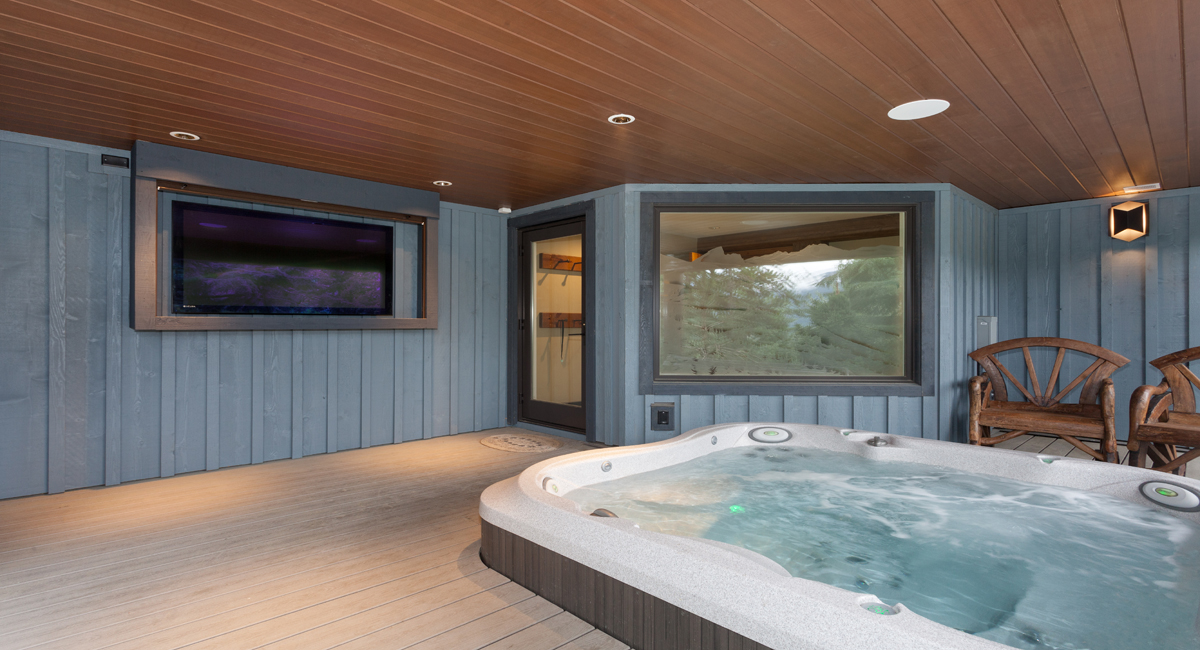 The homeowners wanted a patio and hot tub where they could entertain guests and watch sports on TV. We designed an outdoor entertainment and spa area where people could watch games from the hot tub. We incorporated an existing sandblasted glass mural, designed during a previous renovation as an exterior privacy screen. The piece became a window between the foyer and the outdoor hot tub in this new concept.
This renovation was about customization and space, but it was also about practicality. For example, the home lacked a convenient place to store dry firewood, so we configured a space within the fireplace stonework.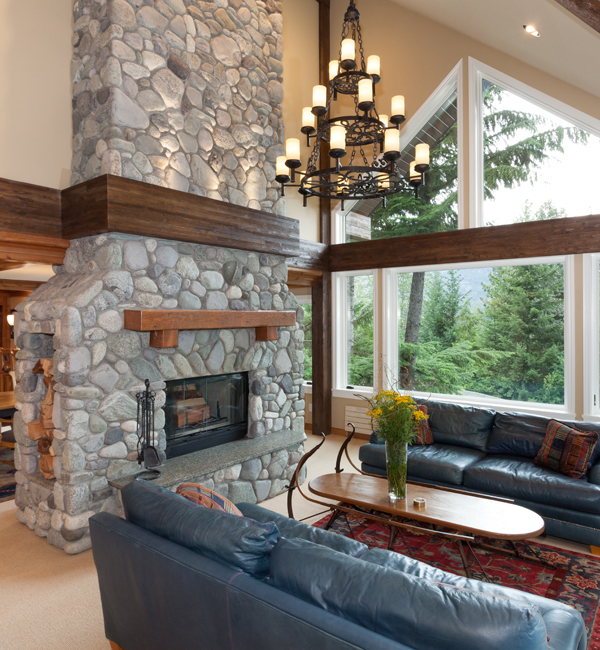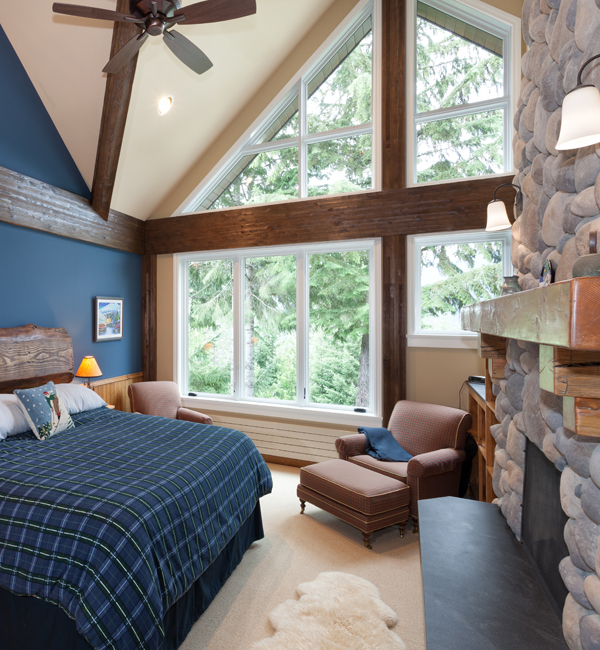 We have worked with many of our clients for years. It's exciting to be a part of their growth and to discover new design solutions as their needs change.
"We have used SMC Interior Design for many projects of varying size. Susan provides detailed design/build drawings. She is extremely knowledgeable in all areas of interior design." – Bob and Maureen Hole