The homeowners hired SMC Interior Design for their newly constructed beach vacation property. They wanted the design to be traditional, but with light, contemporary finishes.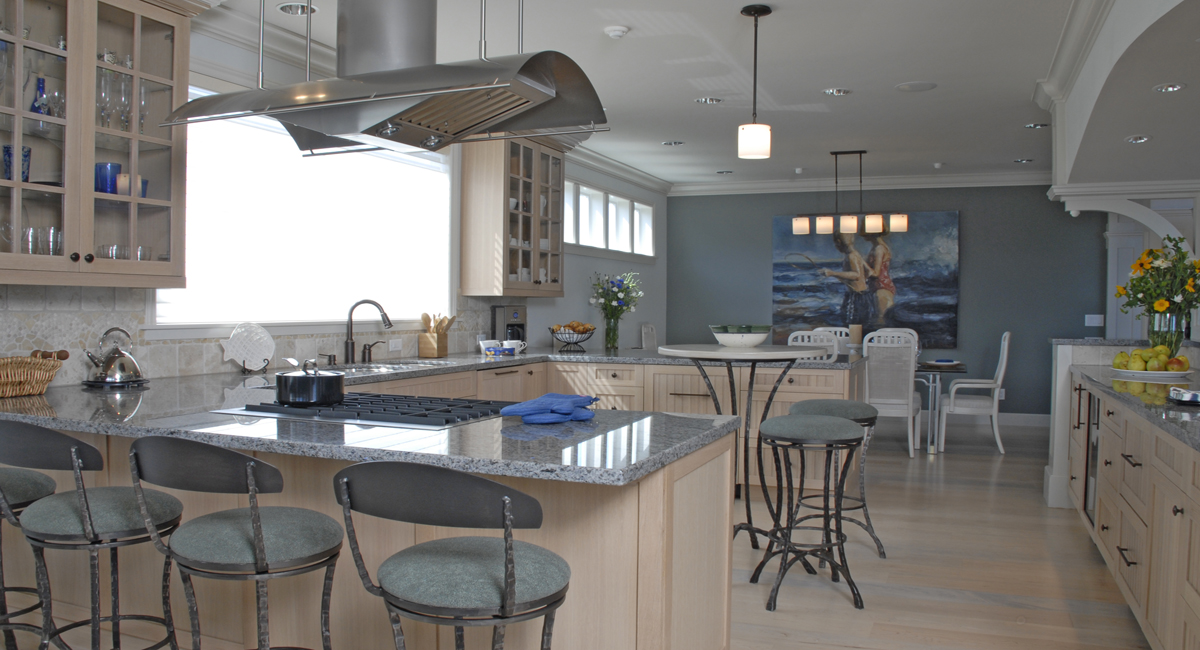 "Susan is up to date with what's in fashion, modern and traditional," said Pat and Al, the homeowners.
We incorporated traditional millwork and built-ins. Extra-wide, maple plank flooring is featured in the main living spaces and on the vaulted ceilings. Solid white oak doors and cabinets are used throughout the home, as well as granite, porcelain and natural stone tiles.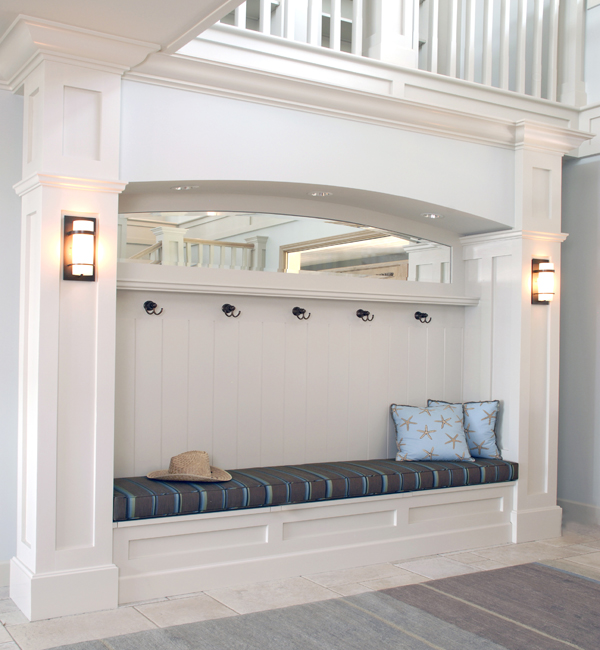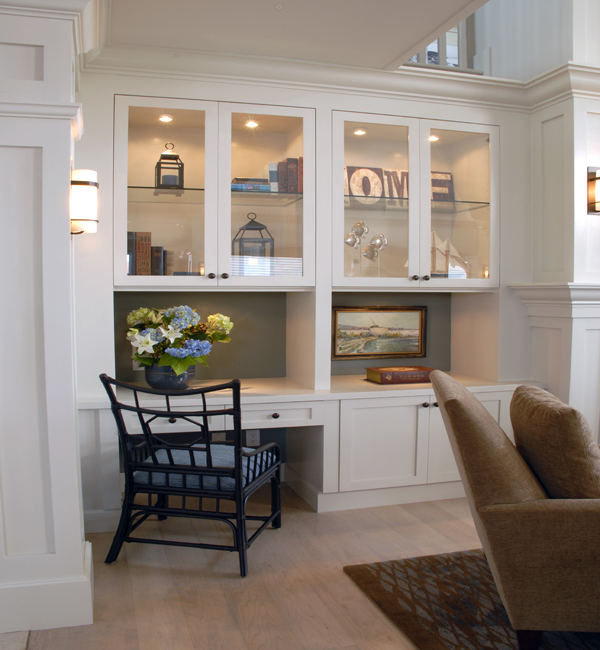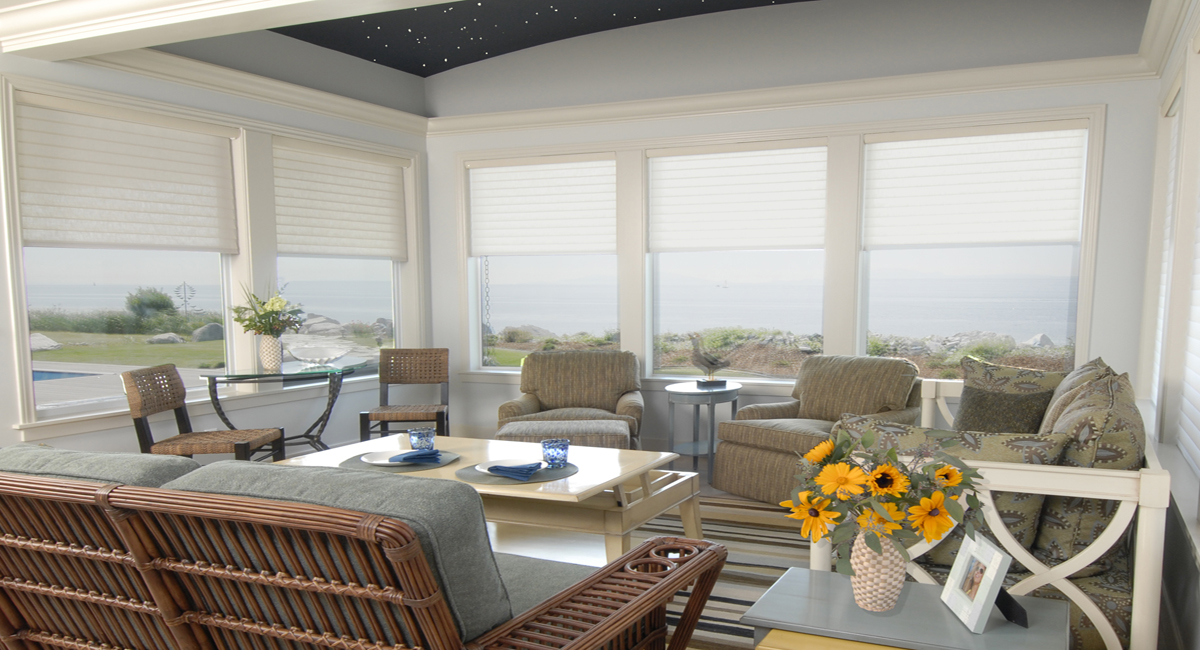 "We value Susan for her intuitive sense of what our tastes are and what concept we're looking for," said Pat and Al. "Susan is a great listener and interpreter."
The barrel-vaulted ceiling in the sunroom boasts fibre optics that create a starry night effect, making the room especially enjoyable during the evening.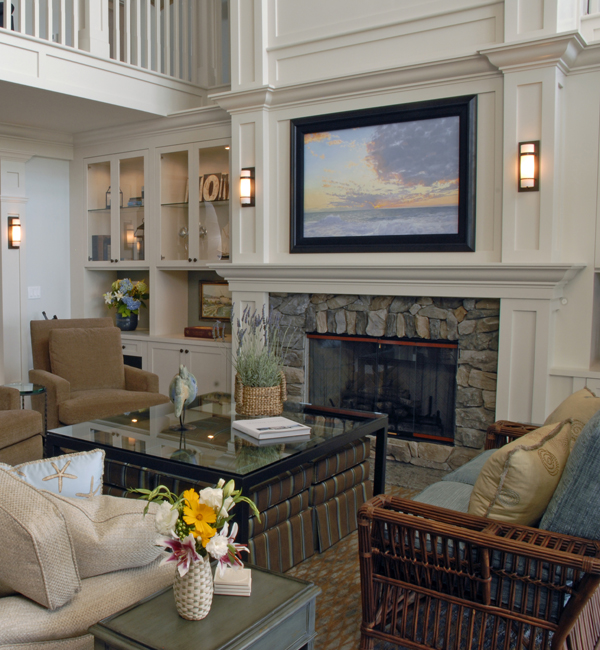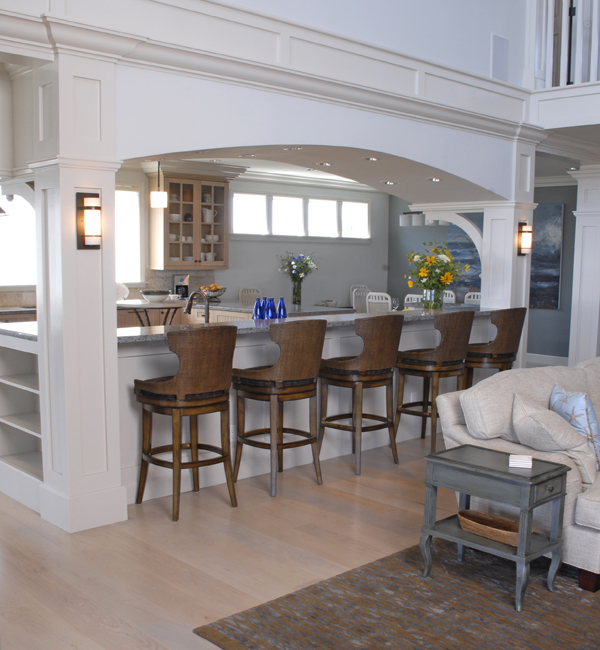 The homeowner wanted to include a television in the living room, but only if it could be concealed. We recessed the flat screen in the wall above the mantle and concealed it with artwork. With the touch of a remote control, the painting retracts to reveal the television.
Our team also designed a low-maintenance outdoor lap pool and hot tub for the homeowners to use when the ocean is too cold.