SMC Interior Design was tasked with redesigning two homes in Whistler as part of a major townhouse renovation project. In this particular unit, more square footage was the main goal.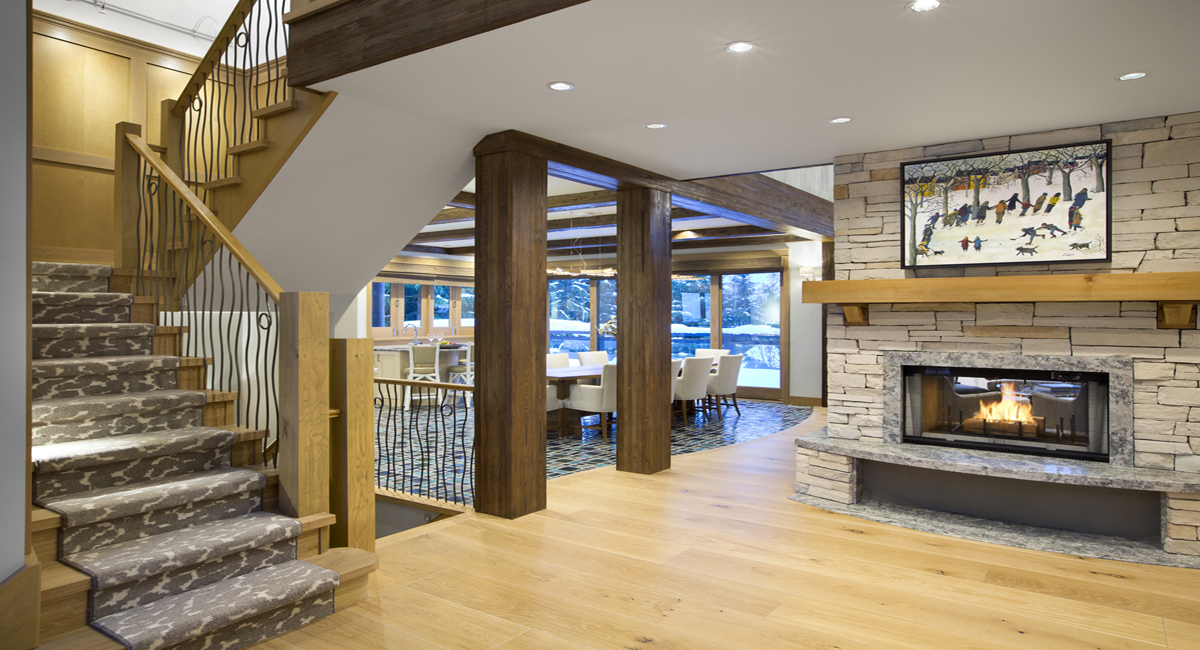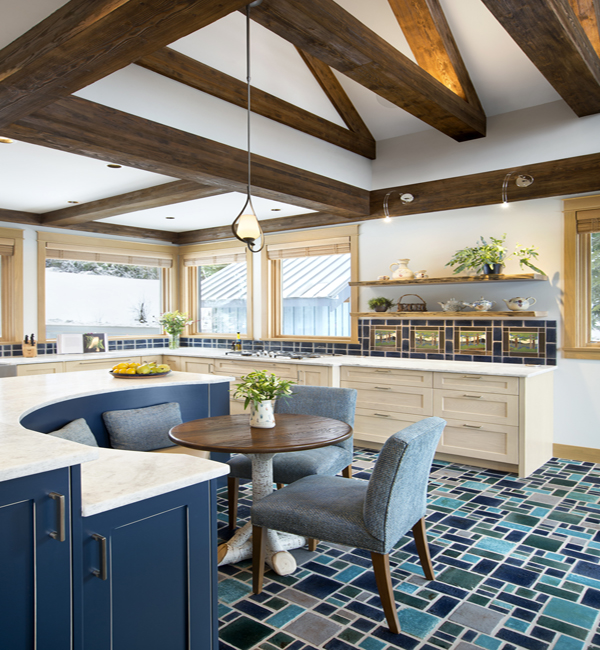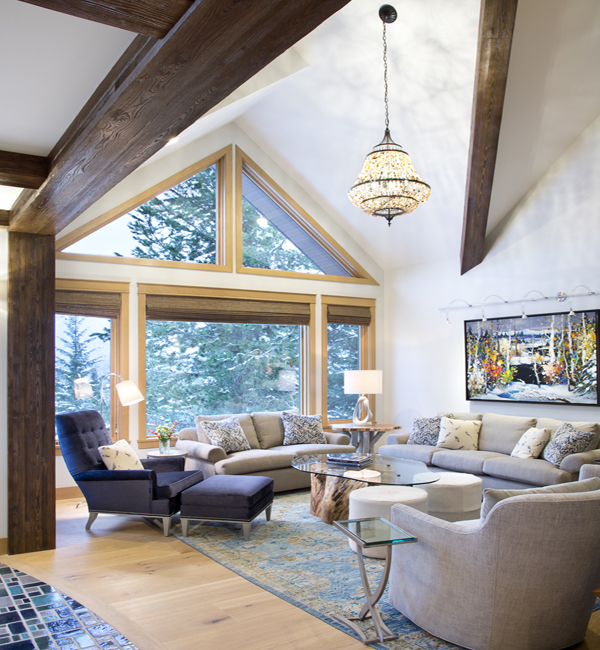 The owners purchased the vacation property in the 1980s and regularly came to Whistler to ski with their kids. Now they wanted the home to be a place where their extended family – including grandchildren – could spend time together.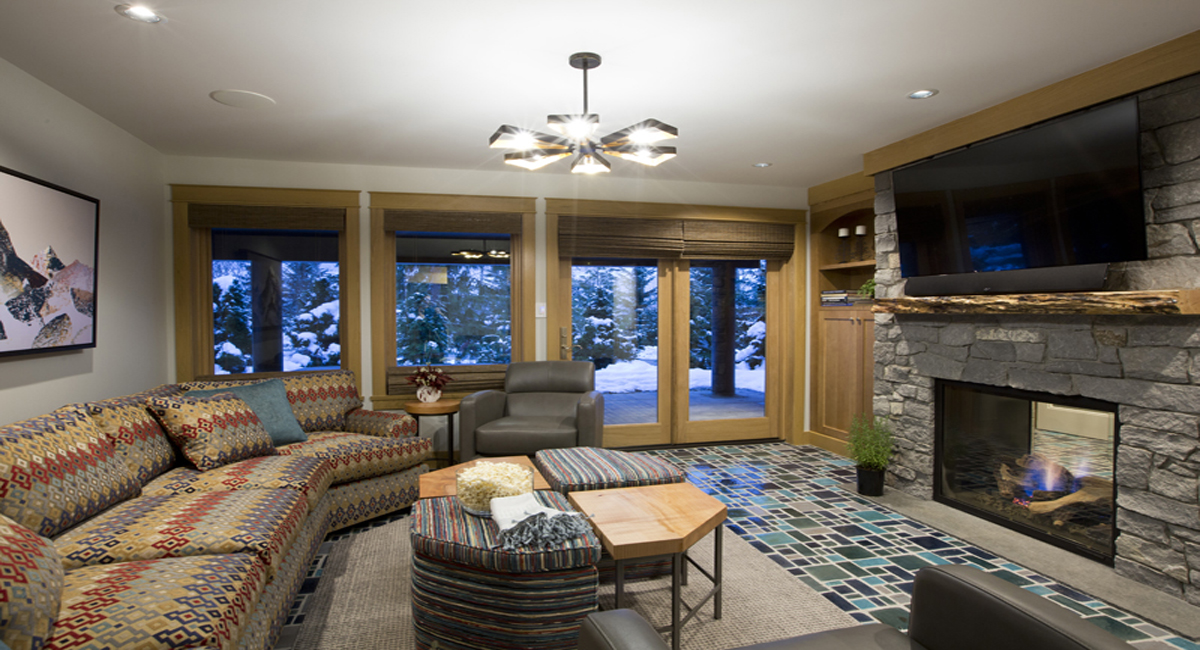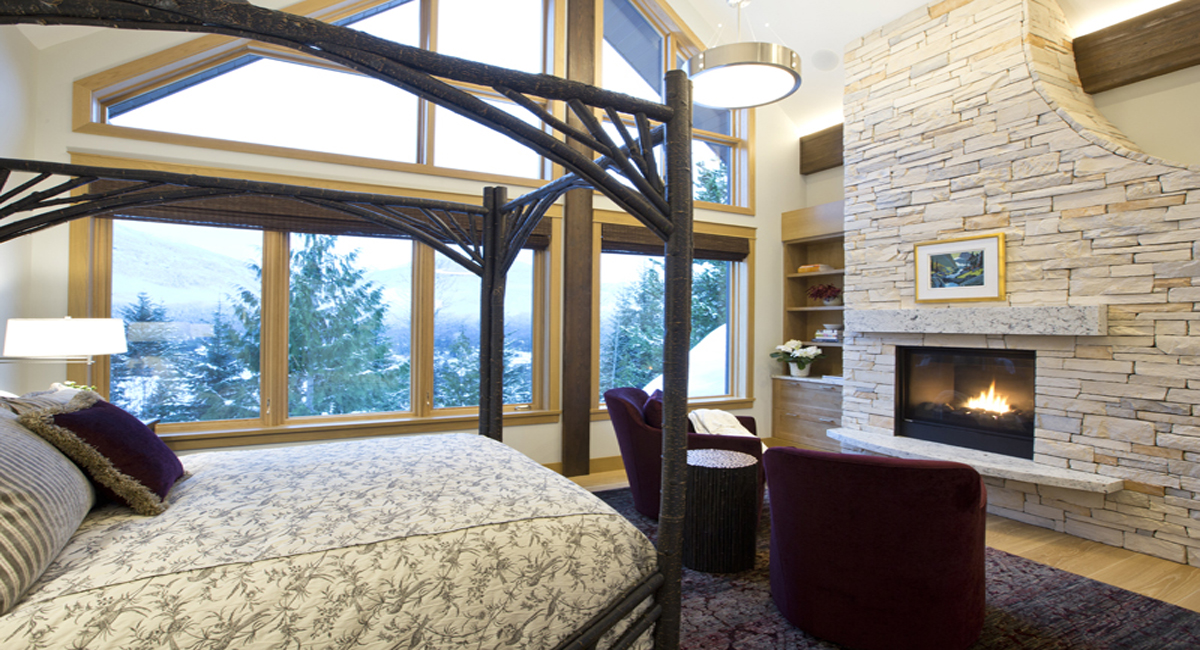 We opened up the basement and gave the townhouse a light and airy feel inspired by snowflakes and natural elements like live-edged wood, tree bark furniture, granite and stonework.
"Susan is a gifted, thorough, professional interior designer. She listened carefully to our hopes for our massive Whistler renovation project," said Ruth and Don, the homeowners. "She integrated our rather vague guidelines and initiated carefully conceived, practical concepts for the interior spaces."
The couple had visited a convent in Quebec and were inspired by its blue tile floor. Using a photograph, we sourced similar tile and tied the rooms together by running it throughout the home.
The main chimney is a minimum of 24 feet tall and heavily reinforced to satisfy earthquake code. The house now has a total of six fireplaces, including two double-sided fireplaces, which add warmth and comfort to the rooms – especially during the winter months.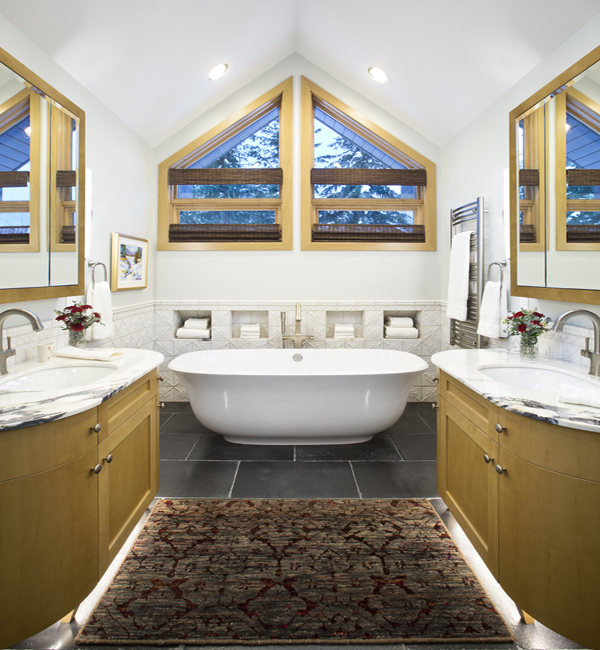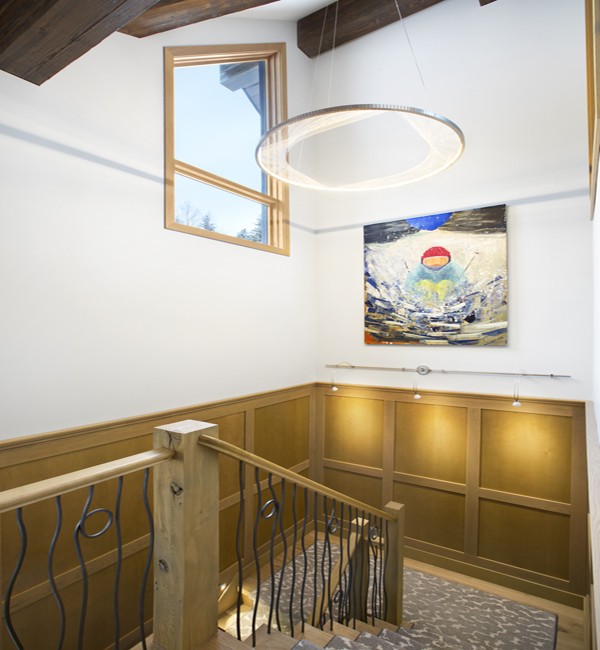 The homeowners wanted the various spaces in the house to be functional and give family members a lot of options for seating and doing activities together. We designed the kitchen with a nook, wine bar and additional eating area. The home also has a formal dining area. In one of the bedrooms, we designed a long, built-in desk for family arts and crafts and unwanted homework. We also designed custom bunk beds (queen beds on the bottom and twins on the top) – allowing parents to sleep in the same room as their young children.
The home is filled with custom work and pieces sourced from local suppliers.
"Susan was tenacious in searching for elements that made the spaces exciting and functional," Ruth said. "The artwork chosen over the duration of the project is absolutely brilliant."
The fireplace face in the master bedroom has a unique, curved shape that is echoed in its granite hearth. The individually installed metal spindles of the stair rail continue the curved theme with an occasional swirl.
When we first started the project, the homeowners sent us a photo of a beach house on Vancouver Island. They really liked the home and wanted their Whistler getaway to have a similar look and feel. We achieved a relaxed yet traditional design that the family can enjoy for years.