Design inspiration for 2023 promises some exciting changes, brought about as a response to the Covid crisis. People are ready to bring some vibrancy into their lives. New products and materials are colorful or neutral, patterned, tactile, and bright or moody with a refined playfulness. Plan layouts are reimagined with distinct spaces for more permanent approaches to life at home—from working, to working out, to taking care of your health and wellness. Less is more, recycling, upcycling and outdoor living areas are all part of the vibe for this year.
2023 Benjamin Moore + Sherwin Williams Colour Palletes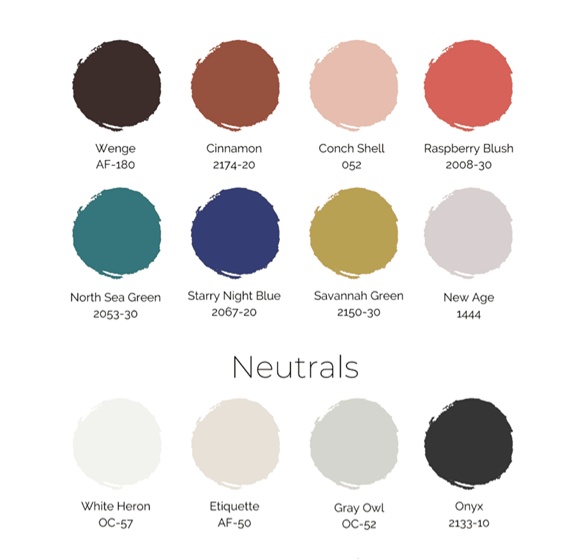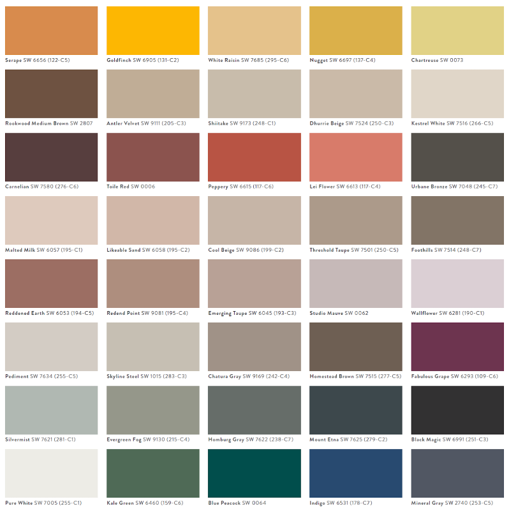 Globally, supply chains are still recovering. The obvious response is a shift to localize business operations with a move to favor national and regional suppliers. Luckily, Canada has plenty of creative talent. Some retailers are offering quick ship programs too-if customization is not a priority.
Below are some schemes that feature predominantly Canadian products, with a handful of standout US made pieces. The colour palettes are based on 2023 paint colour forecasts from Sherwin Williams and Benjamin Moore. Scroll down and click on the list of links to the makers and designers. It is possible to purchase all items through SMC Interior Design.
It's time to get inspired! Do you see some of your home in these?
Scheme Based on Sherwin Williams 2023 "Origins" Palette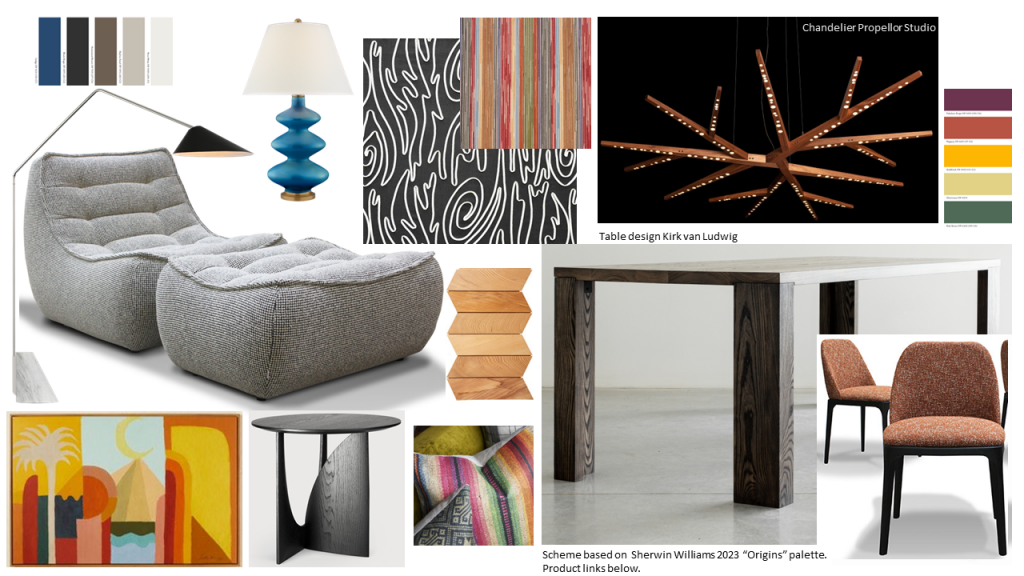 Scheme Based on Sherwin Williams 2023 "Biome" Palette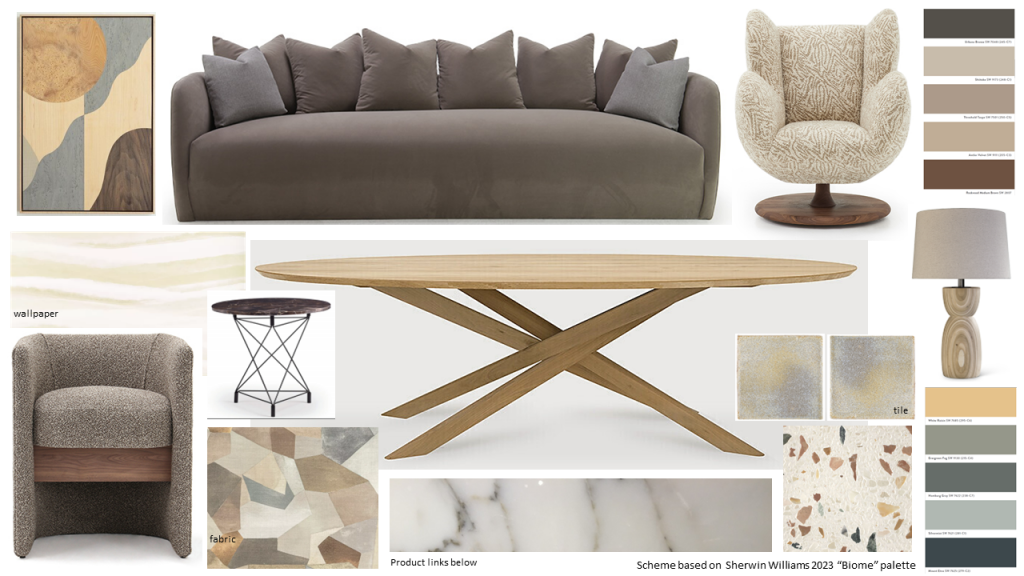 Outdoor Scheme based on Sherwin Williams "Origins" Palette